Captain Aura Raines Returns
Aura Raines, the topmost commander of the Clarian Space Fleet and general all-around superhero, returns with another thrilling set of adventures in time, space, and geocaching.
Will Aura complete a daring rescue from Spud Island? And what about the crashes?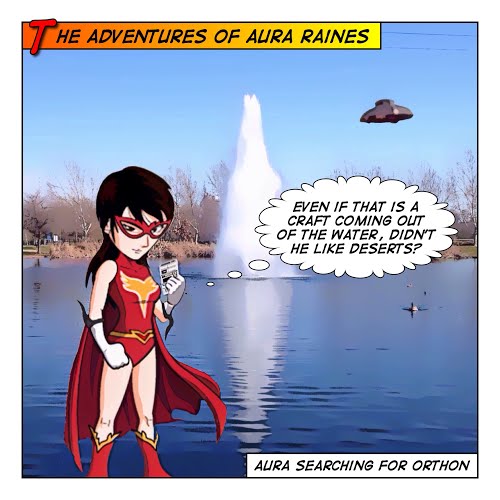 Aura believes that Orthon is writing poetry in the Rings of Saturn, but keeps an eye out since he has not been seen in recent years. For awhile she thought he may have been behind the Falcon Lake incident that remains Canada's best.

Aura wonders if Vortexes affect the Clarian fleet, although this Vortex does not quite have the Power of the ones in Sedona.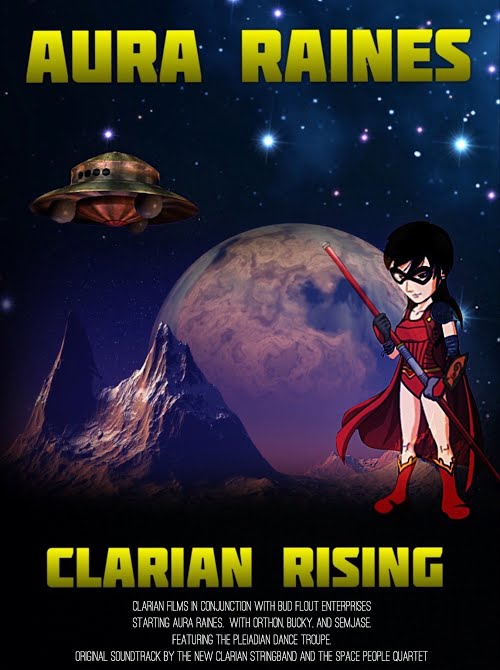 Clarian Rising,Aura's first feature film is now released! Aura has been nominated for the Clarian Film Awards for Best Interplanetary Feature.
| | |
| --- | --- |
| | Hey kids! Get your free Aura Raines® decoder ring and solve any puzzle in a jiffy! |

Aura rarely has a need to send a message to Earthly Powers even if there are those who search the sky for it. And it just does not seem productive to allow geocachers and others to listen.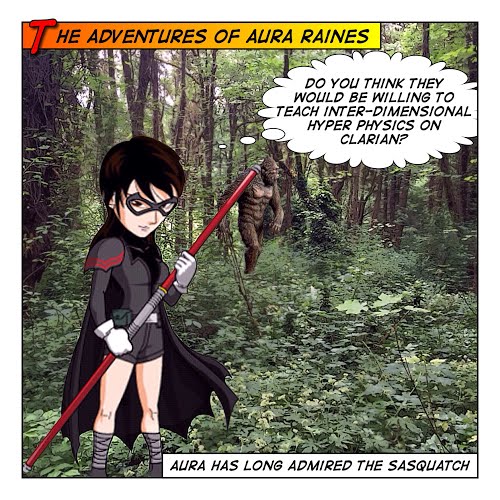 Outside scholars area always welcome. The Sasquatch often will do guest lectures at the Clarian Academy when they aren't geocaching.
Aura recalls spending time with Ashtar during the conventions held here, which once attracted thousands. It was always interesting to talk to her about the appearances on the Dean Martin show. Afterwards they went to the Integraton and drank Vulcan® fruit juice. Even though those days are gone, the desert always has secrets to share in places like this.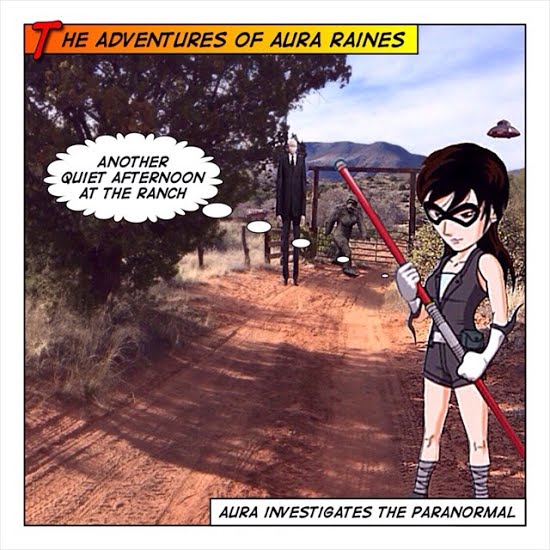 Aura can't decide what to investigate first. Orbs. Bigfoot. Skinwalkers. Slender man. There are so many choices here . . . . But even Clarians generally avoid going to the ranch after dark.
Only a young driver would think about slicing a rock in two just to show off. The paperwork alone will take weeks

.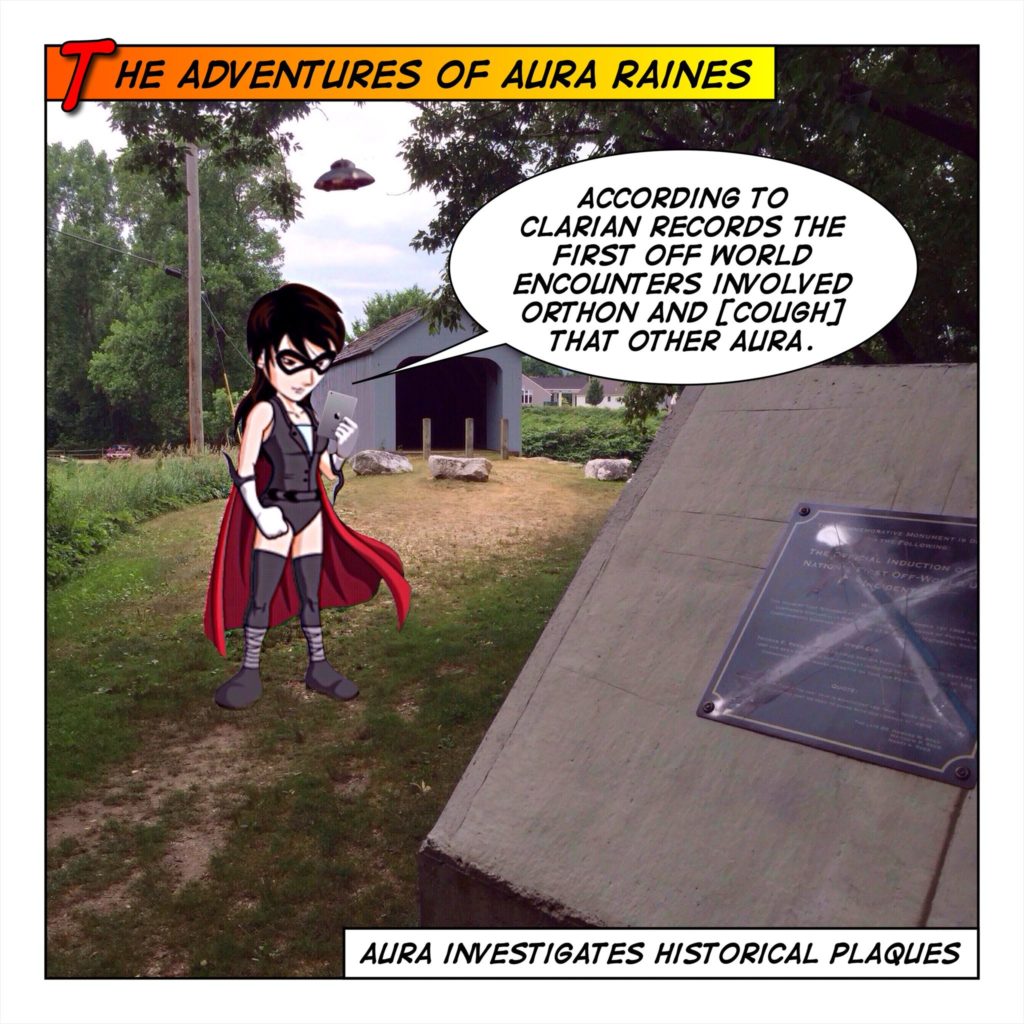 This is the third plaque Aura has found commemorating the first off world alien encounter, but for some reason no Clarians have been mentioned.

Once a year, the Clarians take a census of all the craft visiting the earth by viewing them from certain locations, but sometimes the numbers don't add up.
« UFO or Skinwalkers?


Aura concludes the answer is Skinwalkers but the less said about them the better. After all, there was that incident when a Skinwalker changed inside a craft . . . .


The sculptors here always do good work even if they sometimes forget about portraying
Clarians.